Why is Witopia
the best VPN for business?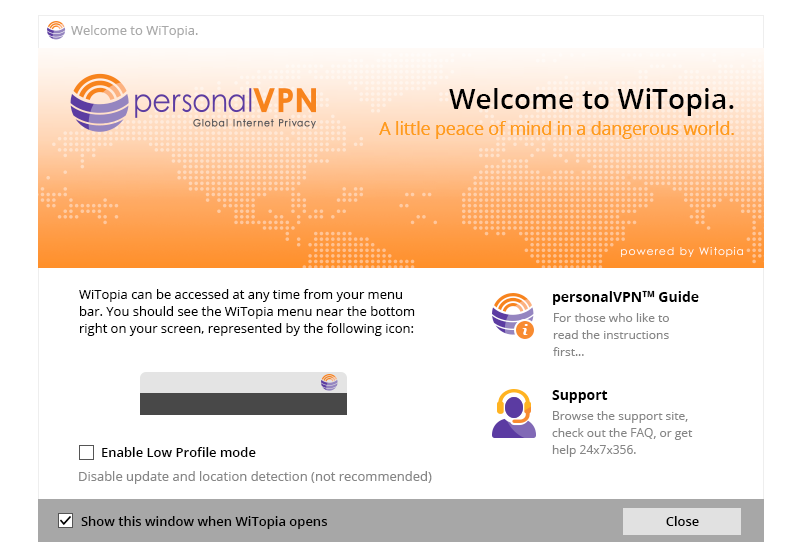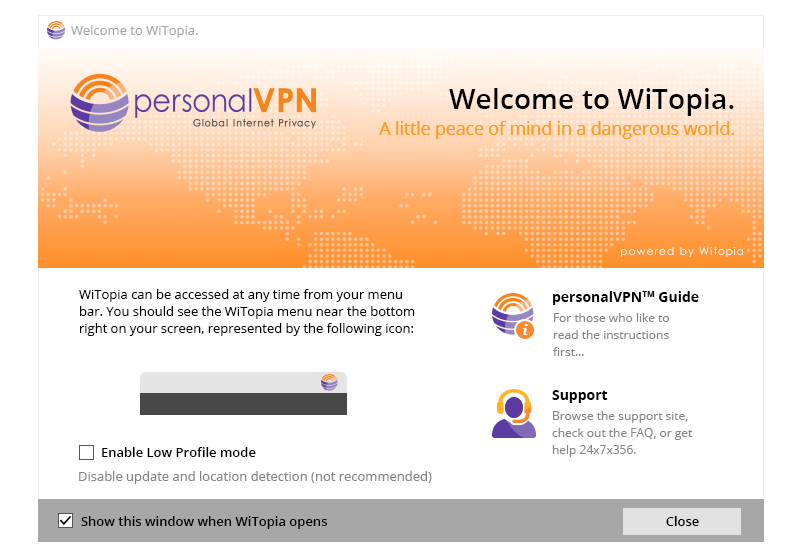 Get started immediately. Or, take your time.
You can purchase multiple VPN service accounts in a single transaction right now and they will be automatically loaded into your VPN management dashboard. You can then easily distribute them to your users. Each individual user subscription won't start until you activate it though so you can plan your rollout as you see fit without wasting money.
Prefer your users to serve themselves?
For accounts over 10 users, contact sales@witopia.net for special VPN business pricing and we can invoice you up front and issue pre-paid discount codes for your users.
Incredible pricing, volume-based discounts, with no minimums or hidden charges.
We offer business customers the same low VPN service pricing that we offer our regular customers. Unlike others, we don't charge extra administration or management fees. Have more than 10 users in need of a VPN? Contact sales@witopia.net for special volume pricing.
Mix and match services to tailor the best overall VPN solution for your organization.
Need our CloakBox™ VPN routers at a few offices, our basic VPN service for your traveling employees, but the CEO wants our Premier service? Not a problem, you can purchase them all at once and distribute and manage the accounts all via our VPN management dashboard.
Manage all your users with ease.
We provide a secure VPN management dashboard that provides you with complete control over your user accounts. You can add, delete, or reassign users in seconds as well as many other functions.
We provide the fastest VPN for business.
Speed will be the most important factor for your users. Almost all VPN providers use "off the shelf" servers and technology. Conversely, we have our own UNIX-based proprietary server design that we have optimized over many years. Result? A much faster and more secure VPN to all points on the globe. This is especially true with our Pure IPsec VPN type which we uniquely offer and is what large organizations use to protect their data. It connects and streams impossibly fast and offers military-grade 256-bit encryption.
Network
Our global carrier-grade network is managed and monitored 24x7x365 to provide the ultimate in reliability for your users.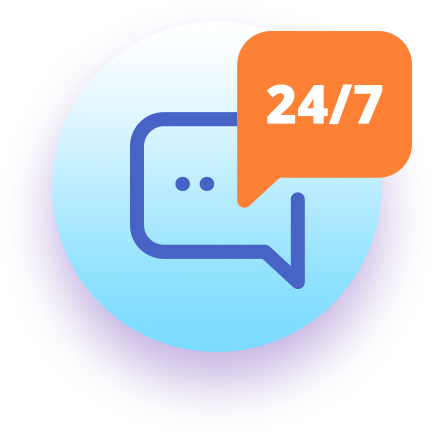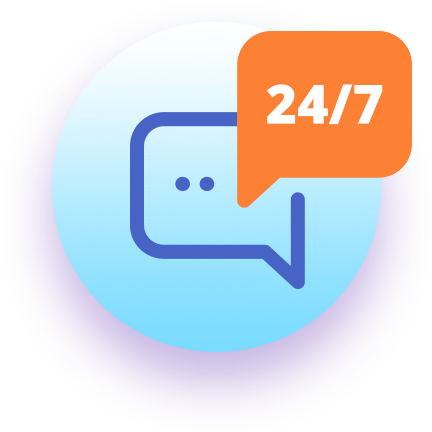 Dedicated Support
24x7x365 Live Support for your employees + a dedicated account
manager for larger accounts.
Live VPN Support
Included NAT Firewall
Many VPN providers charge extra for a NAT (Network Address Translation) Firewall, but we include it at no additional cost. A NAT Firewall is an additional layer of security above and beyond your regular firewall. Essentially, it blocks hackers and bots from scanning unprotected devices to exploit. These attacks can include installing malware, mining the device for personal data, or turning your device into a "zombie" and using it for spamming or attacking others as part of a botnet. It's especially advantageous with mobile devices that typically have no firewall protection at all. When the VPN is on, the NAT Firewall protection is automatic. All scans are stopped at our VPN servers and do not reach your users' devices.
Built-in DNS leak protection
We have our own global network of secure DNS servers that are free to use for our customers. When the VPN is connected, the websites you visit are private and protected from prying eyes or manipulation. Or, if you do prefer to use someone else's DNS servers, you can easily select that option as well.
TOR-enabled Stealth Modes to defeat the strongest blocking and censorship.
In locations where VPNs may be aggressively blocked, our Pro and Premier service levels include "Stealth Modes" that can make VPN traffic look like ordinary web traffic. This ensures your users can enjoy the protection, and other benefits, of a VPN no matter where they are.
What are some things you can do with
a VPN for Business?
Safe Encrypted Access over Public WiFi for Traveling Employees
Access Business Tools from Blocked or Censored locations
Conduct Anonymous Research
Gather Business Intelligence
Self-testing for Applications and Websites
Ad Verification to Prevent Malicious Advertisers and Proper Ad Function in other Countries.
Brand Protection
Access Country-specific Content
Circumvent Censorship and Blocking of Applications or Content.