personalVPN™ App setup for Windows
How to set up a VPN on Windows
1. To get started, click here to log in and download the personalVPN app for Windows.
2. On your dashboard, go to Download/Setup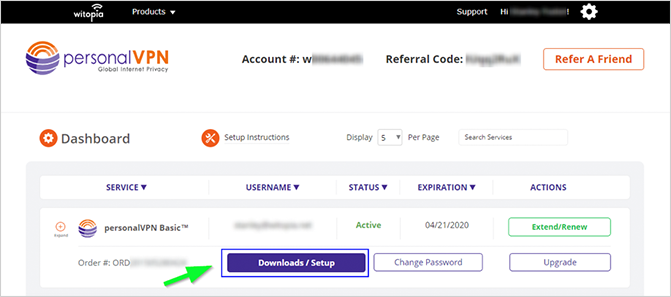 3. Click the Windows icon to start the download.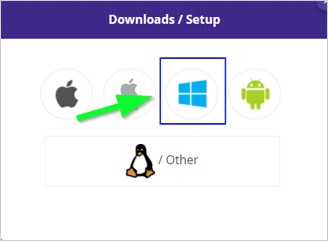 4. Once your download is complete you will find the file named something like personalVPN-install.exe in the folder where you usually download files from the internet.
5. Run the personalVPN-install.exe file to install the app, and follow the prompts to install.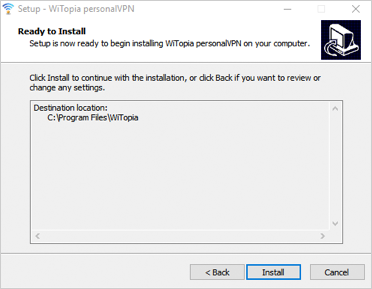 6. After the installation is complete you will get the screen below, click Finish,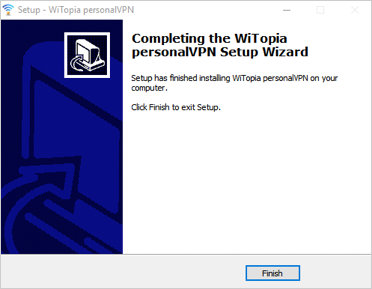 You will find the WiTopia icon on your desktop.

7. On first launch, you will get a Welcome to WiTopia screen.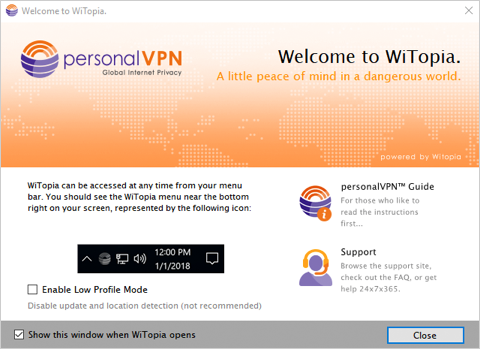 8. Click to Close this window, and the main app window opens.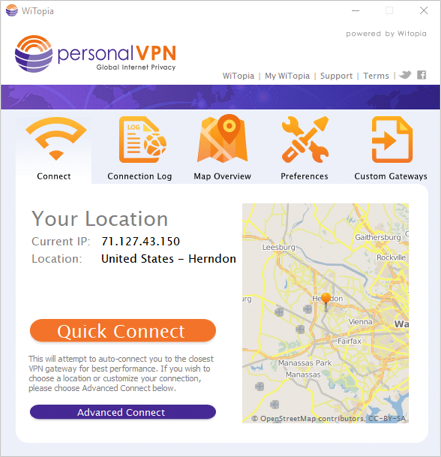 Your WiTopia personalVPN software is now installed. Rock on!